Made from antique German roof beams salvaged from a Berlin reno dumpster, Sparren is a minimal, sturdy, modern bar cart. Standing on 360º rolling wheels, it measures 30 cm wide, stands 60 cm tall and 150 cm long (without glassware).
Accented by copper pipe and resting atop a derelict roadside frame, Sparren provides four square feet of storage/bar space on 6 cm thick shelves. Lastly, an inset 1L glass Welt jar holds ice, flowers, garnish, straws or other bar paraphernalia.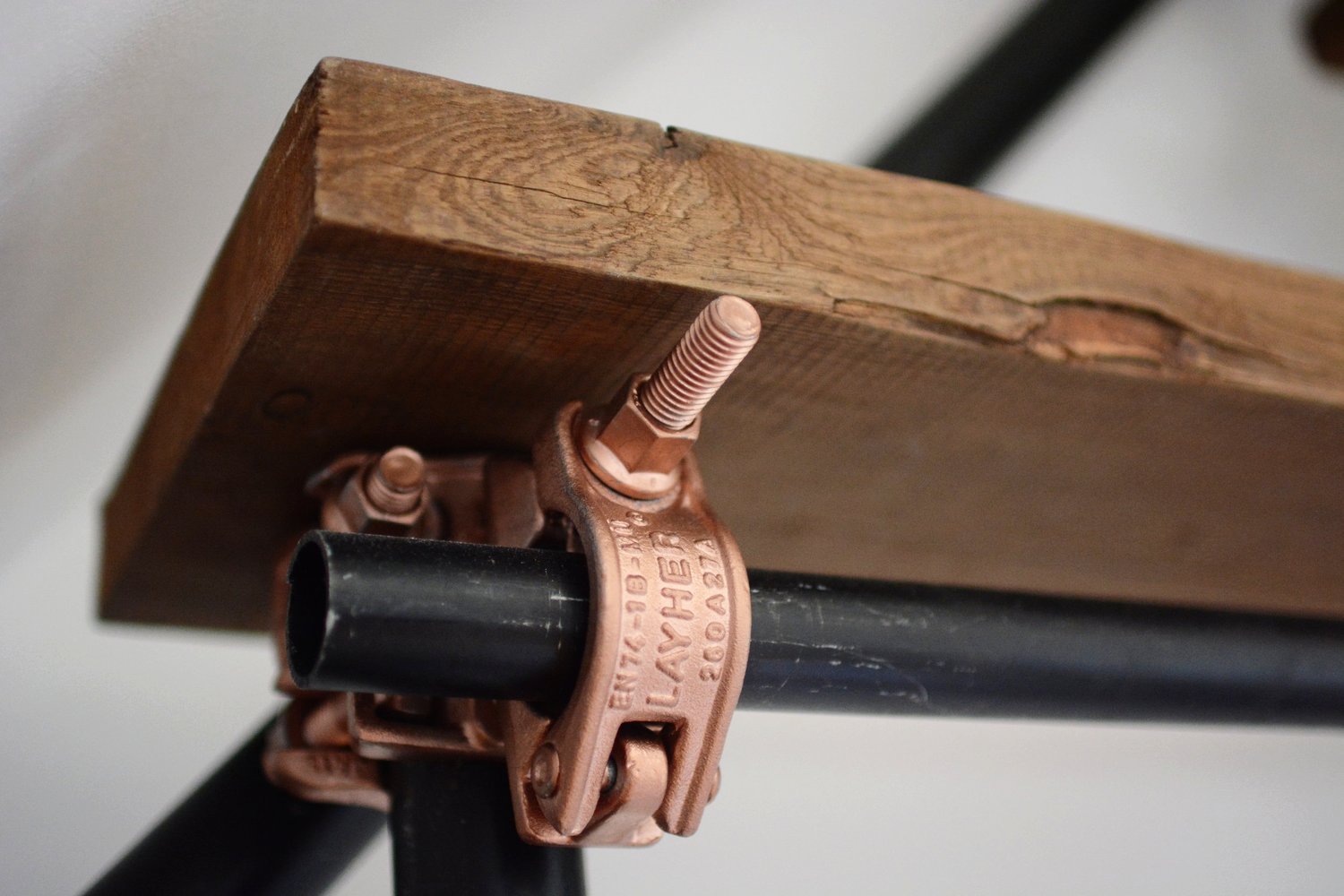 Upcycled from salvaged German construction planks, steel pipes, feet and clasps, this custom-made industrial scaffold-inspired wardrobe was designed to fit a loft bedroom with a 45º angle ceiling.
Stained, waxed and painted to match the existing decor, the free-standing, fully-adjustable open closet includes two clothes racks, one dress rack, seven shelves, an underlit shoe rack and four storage boxes.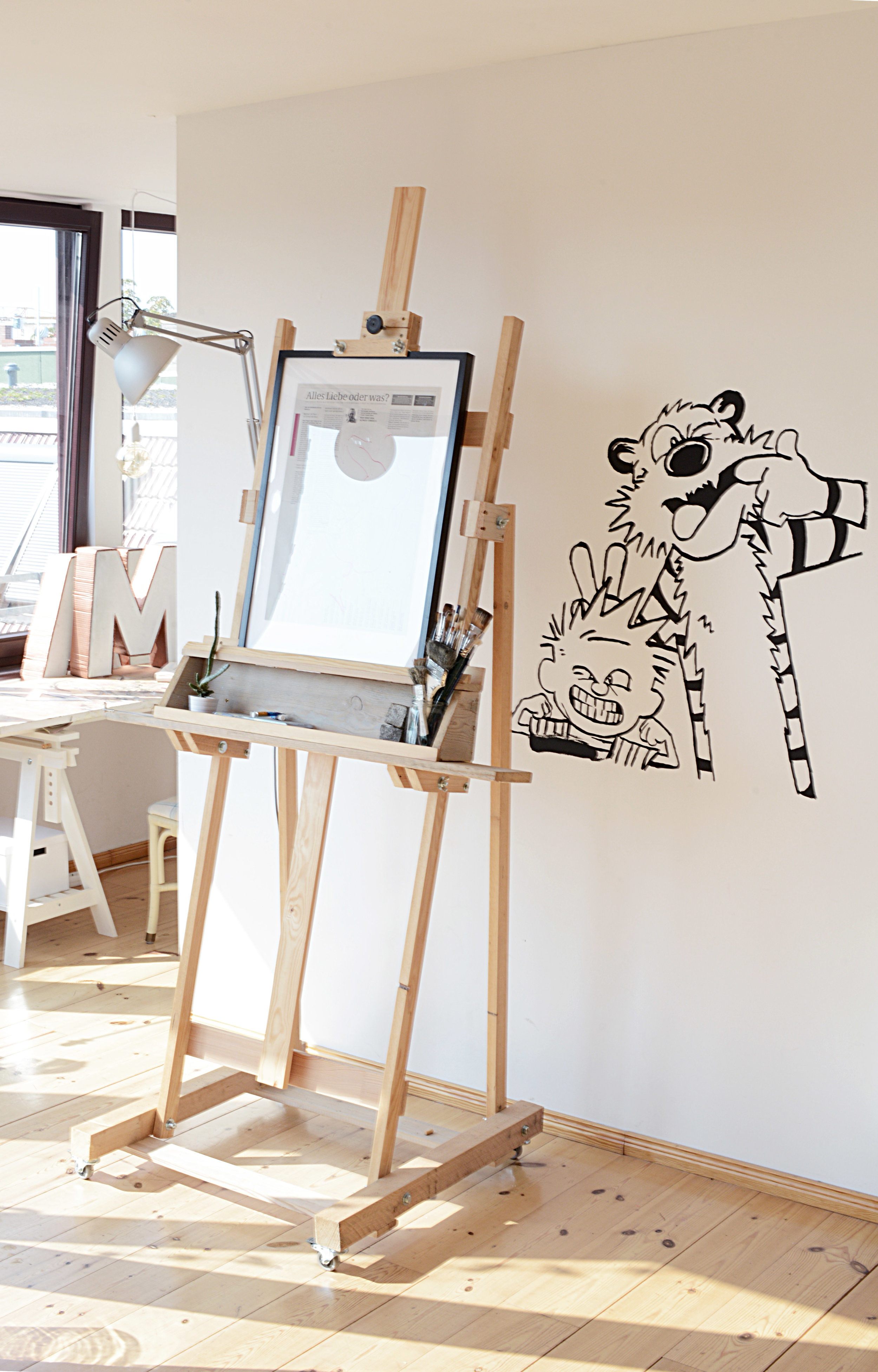 Perfect for any studio, this enormous, fully-adjustable, custom-made art easel is built on lockable 100mm industrial wheels. At over seven feet high, it can accommodate canvases of almost any standard dimension.
Fitted with an electric swivel lamp, two storage shelves and flanked by two sealable 1L glass jars, The Monster Easel provides ample storage for solvents, mediums, brushes and other creative paraphernalia.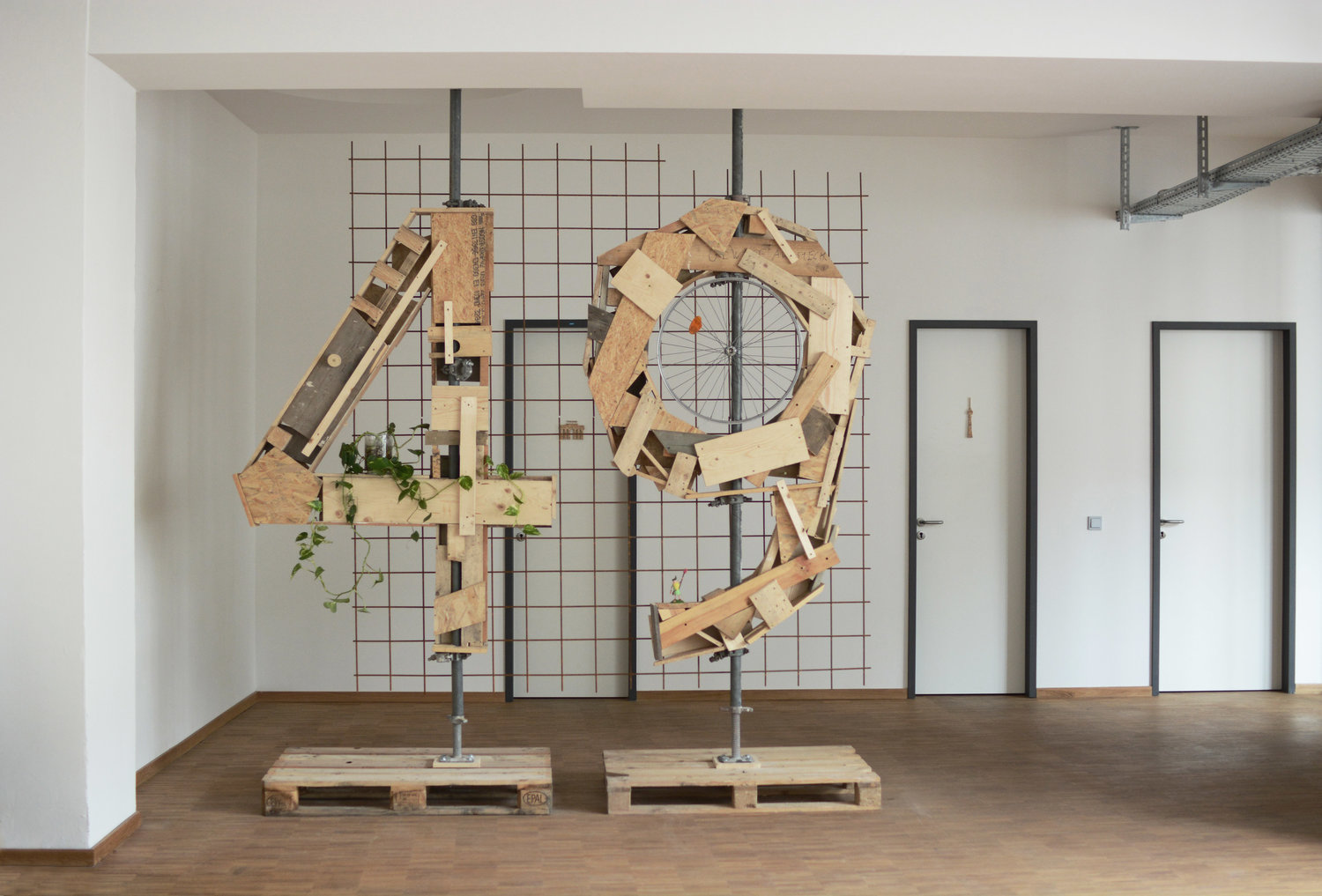 Capitalizing upon themes of diversity, rebellion and unified effort, I designed and constructed these definitive six-foot bespoke wooden numbers for the Studio49 lobby.
Built from scraps and materials found in the office courtyard, this permanent hand-crafted installation boldly greets visitors as they enter the studio space in downtown Berlin.